Main Line Health's Dr. Ben Usatch explains what we all need to know to modify our risk of stroke. And stroke survivor Leigh Bechtel shares what he learned the hard way about the importance of stroke awareness.
Listen to Tell Me More from Sunday, May 15, 2016 How to Have Stroke Sense with Dr. Ben Usatch and Stroke Survivor Leigh Bechtle:
May is National Stroke Awareness Month. Main Line Health is offering a series of free, educational seminars on how to prevent, recognize and respond to a stroke. Dr. Ben Usatch, Deputy Director of Emergency Medicine at Lankenau Hospital, sees hundreds of stroke sufferers coming into his E.R. every year. He says everyone needs to know that the vast majority of strokes could be prevented by adopting healthier habits and acting quickly if symptoms appear.
Attorney Leigh Bechtle of Media, Pennsylvania was a self-admitted workaholic who wasn't too concerned about a healthy lifestyle until he suffered his stroke. He says he knew the risk factors of eating, smoking and working too much but, like many of us, failed to see the warning signs in time. He credits his remarkable recovery to his treatment at Main Line Health, in particular, the loving care he received at Bryn Mawr Rehab. To learn more about Main Line Health's stroke care and education programs go to http://www.mainlinehealth.org/stroke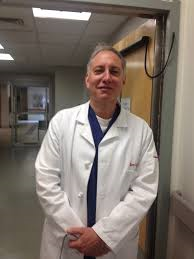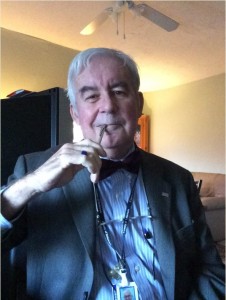 Dr. Ben Usatch, Main Line Health and stroke survivor Leigh Bechtle