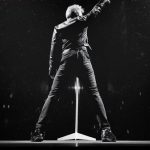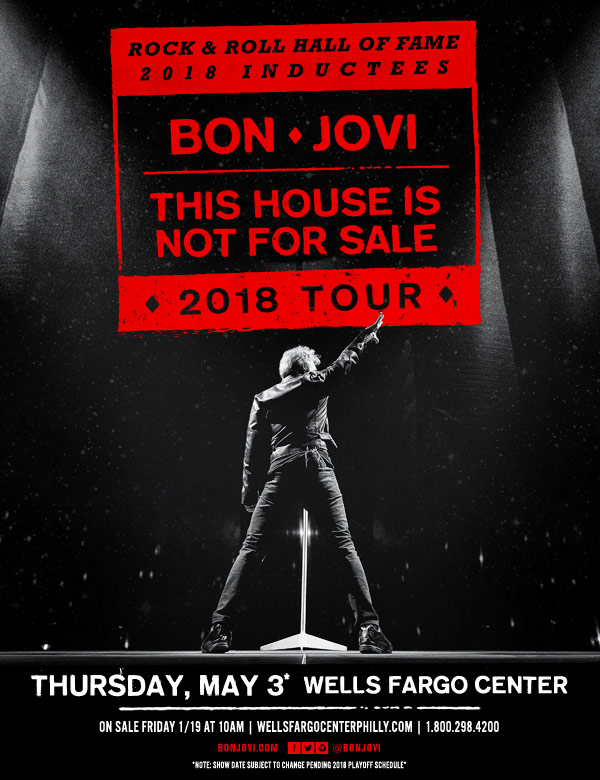 Happy concert announcement day! This is a big one. This morning we got an announcement from Bon Jovi! The "This House Is Not For Sale" Tour comes to Wells Fargo Center on May 3rd.
Like, is there any better way to kick off the Philly Summer Concert Season than with Bon Jovi?????
Tickets go on sale Friday January 19th at 10 am at WellsFargoCenterPhilly.com.
But. BUT!
We're giving away 10 pairs of tickets this weekend! SO make sure you're listening Saturday and Sunday (1/13-1/14) to WIN your way in to see Bon Jovi! I'll be on the air on Saturday and I'm really excited to give these tickets away. I'm assuming it'll be the usual "caller 10 wins" deal, so make sure you're listening to find out the times to call in. Bon Jovi was one of the first concerts I saw when I started in radio (it was the last concert at The Vet concert all those years ago!!) and they are GREAT live. I can't wait to give you tickets to go!
Follow Andrea on twitter at @_AndreaDuffy