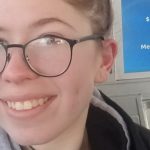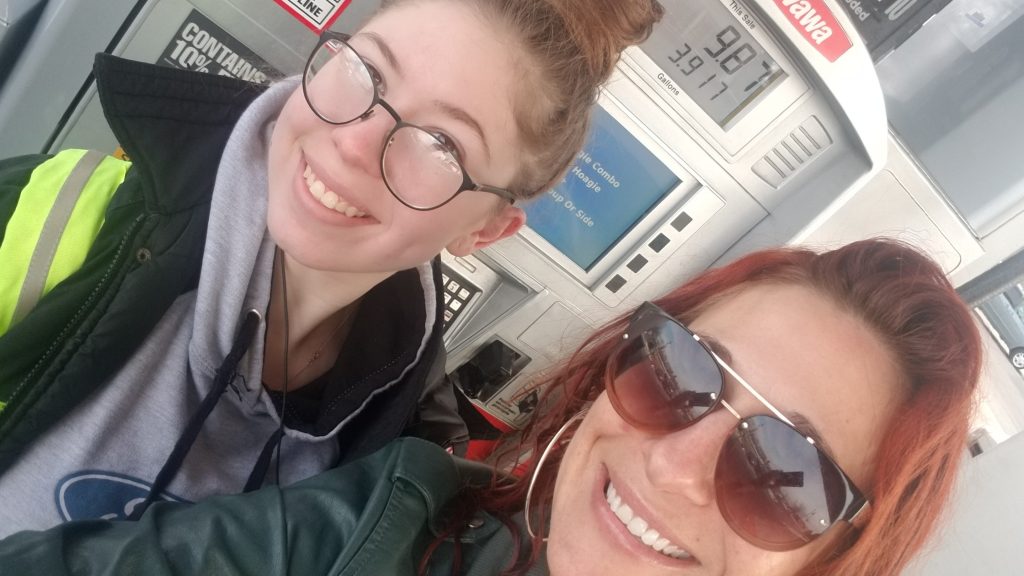 There she was.
I needed gas this morning before running errands. I had just gotten out of the shower, so please excuse the sub par do-job above, but when you live in the moment, good hair can wait.
Where was I? Yes. I saw her.
She was running to the next pump to send her customer on their way and I thought to myself, I have to let that chick pump my gas! Omg, I love that she's working with a bunch of dudes and keeping up!! Ahhh, I LOVE IT!!!!!!!!!
I pulled up to an empty pump and a young guy came up to my window and greeted me. I politely declined his help and requested the "cool chick over there" and he called for her. She looked up, gave me a wave and a smile.
She wraped up quickly and ran over (yes, ran…I love that she ran) to my car and I start telling her how I also worked with only guys when I was her age. I worked for the Nebraksa State Department of Roads, I mowed lawns, I picked up road kill…I went for it. I went for the jobs that paid more cash, which yes, were 100% jobs that only guys typically do.
I wanted her to know that I loved her boldness and encouraged her that she has a bright future. She told me that she was studying to do construction and wanted to be a carpenter. My jaw dropped. Sincerely I was so proud of her…I gave her a high-five…we took a couple pictures…exchanged names/cards/social media/phone numbers….oh yeah, all that….and then high-fived again with total
G I R L  P O W E R  attached!!
You go Miss Caitlin…it's chicks like you that make me PROUD to be a lady!!!
xoxo,
jes.jordan.