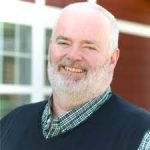 Listen to Tell Me More July 1st, The OCD Autism Connection:
Current estimates suggest that one in 100 children has OCD, which means that millions of children worldwide are suffering from this disorder.  When you include parents, other family members, friends, and school personnel who are affected by a child with OCD, this unwanted condition has an impact on many millions more.
Autism spectrum disorder (ASD) refers to a group of complex neuro-development disorders characterized by repetitive and characteristic patterns of behavior and difficulties with social communication and interaction. The symptoms are present from early childhood and affect daily functioning.
More and more, mental health experts recognize that these two disorders can occur at the same time.  The largest study of people with autism and obsessive-compulsive disorder (OCD) to date adds to mounting evidence that the two conditions share genetic roots.
Dr. Martin Franklin, Clinical Director at Rogers Behavioral Health in Philadelphia helps families to sort it all out. Rogers has a wide variety of programs for kids and adults who have OCD and depression.  There is also growing demand for their co-occurring autism programs. Kids who have anxiety and depression in connection with autism. Franklin says they are getting somewhat better at diagnosing these conditions earlier. For more information about the programs at Rogers for families facing OCD and or Autism visit https://rogersbh.org/