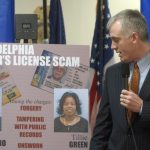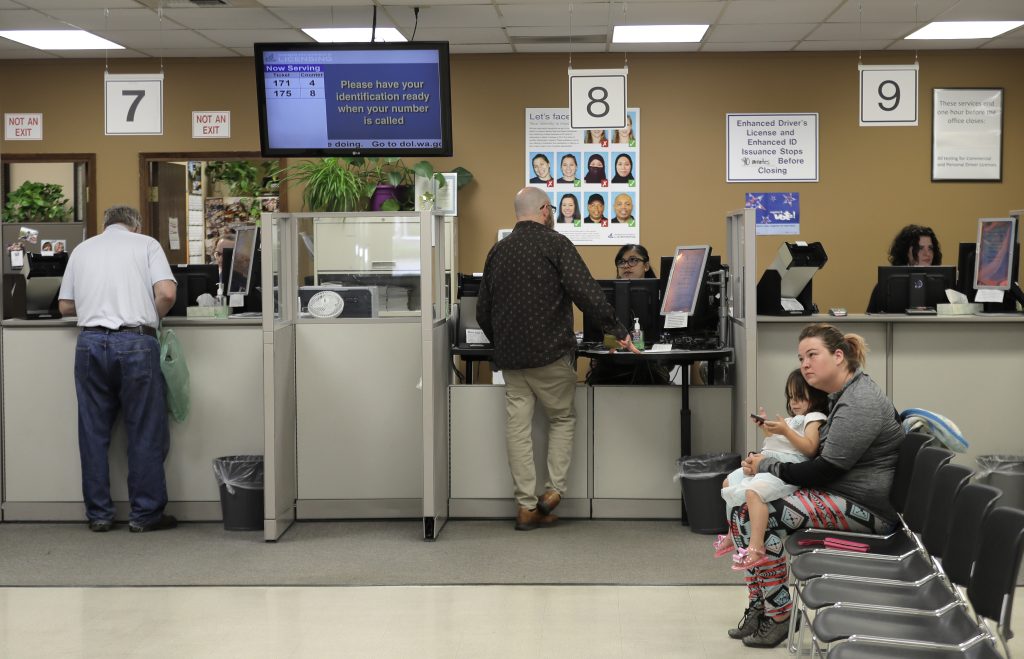 The picture above is not a PennDOT location, but isn't it something that across the country in Washington, their DMV has the same vibe. You know what I'm talking about. The "Ugh. I hate being here. How much longer? Why does this take so long? And why did everyone have to come the day I did?" vibe. I don't care where you are from, the DMV is NO FUN. Ever. And soon, everyone in PA will have to make an appearance OR be smart and pre-register for your REAL ID starting next week.
According to phillymag.com and billypenn.com you can begin to apply starting September 4th for REAL ID pre-verification at any PennDOT driver's license centers.
Make sure you have these things ready:
Proof of identity: Original Birth Certificate or certified copy of a birth certificate with a raised seal or a VALID U.S. Passport
Proof of social security number: Unlaminated social security card
Proof of all legal name changes: Marriage certificate or court order issued by your county's family court
Two proofs of current, physical PA address: current, unexpired PA license or ID, and a no more than 90 day old bank statement or utility bill with the same name and address
The REAL IDs won't be available until March 2019, but if you bring all those documents to a driver's license center before then, the PennDOT staff will save your information for you. And then when the REAL IDs are available you'll receive yours in the mail.
If you wait until March, PA residents will have three options for obtaining your REAL ID:
Pre-verified customers can order their ID online.
If you're not a pre-verified resident, you visit your local PennDOT driver's license center to have your documents verified, pay a one time fee of $30 to get your card and your REAL ID will be mailed to you within 7 to 10 days.
You can visit one of the REAL ID centers — coming soon!
This is what the the REAL ID center looks like in Washington: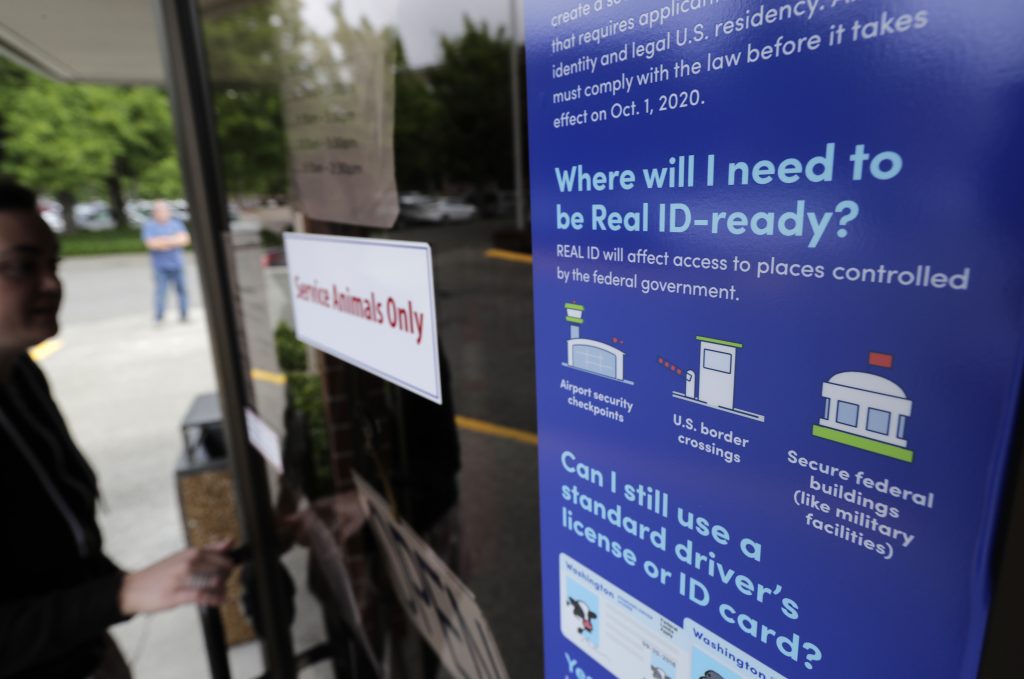 There will be 13 total REAL ID centers (only one in Philadelphia) when the ID products are available in March. At those centers you will be able to get your ID right then and there.
Still don't understand what this REAL ID stuff is all about. Well, they are optional. BUT, if you plan to take a flight somewhere or want to visit a secure official government building after October 2020 you will have to have a REAL ID….soooooo, basically…..it IS not optional. You'll be smart to get one when the getting is good.
Want more info? Go to PennDOT's website, everything you need to know is there!
**jes.jordan.