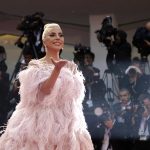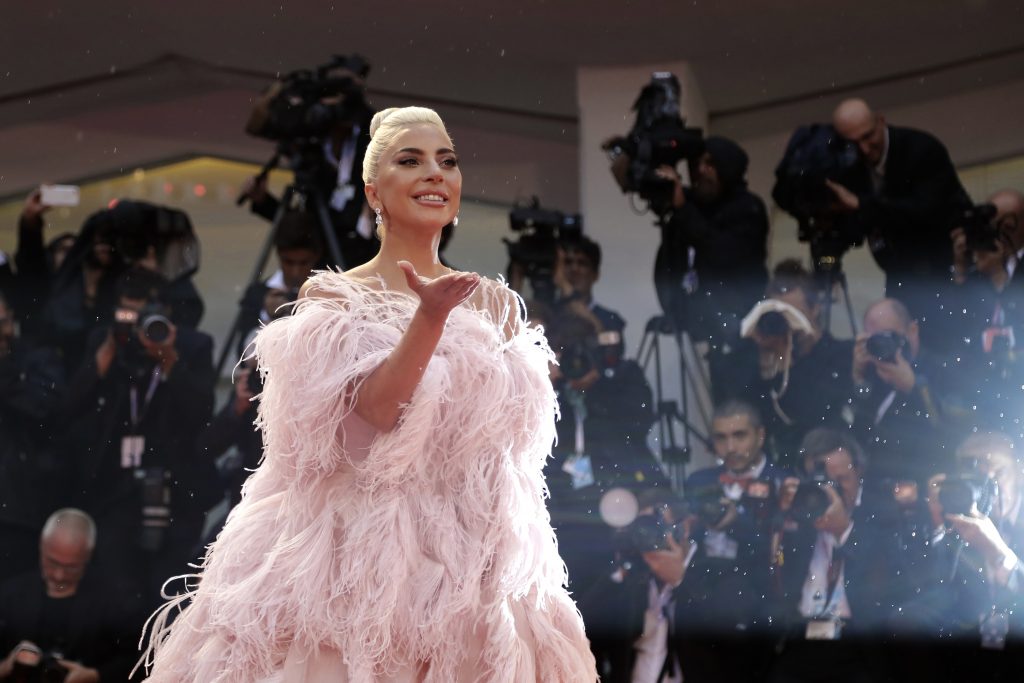 It's fair to assume Lady Gaga just had the time of her life at the Venice film festival. She wore that dress. She rode in on a boat. She took this iconic photo. She became a meme. AND, her movie, A Star is Born, is a smash hit.
It has a 95% rating on Rotten Tomatoes!
Gaga and Bradley Cooper's remake of A Star Is Born doesn't open widely until October, but it premiered this weekend at Venice Film Fest and it seems like critics LOVE it. Early reviews posted have given it that high score on Rotten Tomatoes, and the reviews are glowing.
"Dynamite", "stunning," "a total emotional knockout" are some of the things that have been written.
The Guardian said: "Outrageously watchable and colossally enjoyable… supercharged with dilithium crystals of pure melodrama." And an IndieWire review says "Credit to Cooper for delivering his best, most soulful performance while pulling double duty behind the camera, but it's his co-star whose magnetism most draws you into their world – and keeps you there."
Gaga's acting is getting a lot of notice, and it's started generating Oscar buzz.